Are you looking for something that provides maximal results in minimal time? A springboard for changes to your health and fitness? Our 30 Day Trial gives you just that. A step-by-step blueprint to transform your body, unlimited classes, 6 x group personal training sessions and a 1-1 Bodycheck and comprehensive nutrition coaching all for only €99. 
Step-by-step. Week by Week.
Look. We are all about your long term ever-lasting success. But what happens if you need something quick? The 30 Day Trial brings you weekly training, nutrition and tailored programming to ensure your results. Here is what is you get:-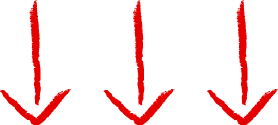 Hear from a few of our members...
It is the BEST thing I have ever done for my health and fitness, and also mentally, being disciplined in this regard carries over into other aspects of my life. Feeling strong for the first time is the best feeling ever"

Debbie, Mum of 2
"I simply owe the team at Sphere Fitness my life what they have given me cannot be truly put into words, my wife and 3 children have a happy healthy husband and father and I have gained a whole new beginning"

David, Dad of 3
"Nothing is impossible any more. I can do whatever I like physically nothing is going to stop me now. Personally I am super happy I'm comfortable in myself for the first time in my life. I walk into a shop, I know my measurements and my size and I'm not saying I'll get this scarf or these shoes because I'm ashamed of how I look or feel about myself"



Antoinette, Lost 40kg
Normally

€247

 - Special Promotional Rate of
€99



Before we begin....
Let us see if this will work for you AND I am sure you have some questions. Fill out the form and we will be in touch right away.
I have one or two questions....
What's the difference between Group Personal Training and Classes?
Our coaching time table has a mixture of these types of sessions.
Group personal training typically has a coach: participant ratio of 1-8:10.
During this session you are coached by a personal trainer with a bespoke training plan that has been designed for you following the 'Bodycheck' assessment.
Classes tend to be larger in ratio 1:15-20. These are more generic. You work to the same class outline as others. Exercises can be progressed or regressed depending on your starting point.
We recommend that everyone begins with group personal training and progresses to the classes.