You can easily book in, modify or view the list of coaching sessions we have available in Sphere Fitness via our Booking in system. The great thing is that this also functions as a training diary, via your Polar flow account and app, where you can monitor things like:
Calories burnt
Heart rate zones and recovery
Activity patterns
Progress in your training
As soon as you finish you session feedback is sent to your email address and linked Polar flow account.
How to Book into Sessions
Create a Polar flow account here http://flow.polar.com. Make sure to enter your personal details including your height, weight and date of birth. This helps with the accuracy of our training system.
1. Log into your account and head on over to Community > Club > Search for 'Sphere Fitness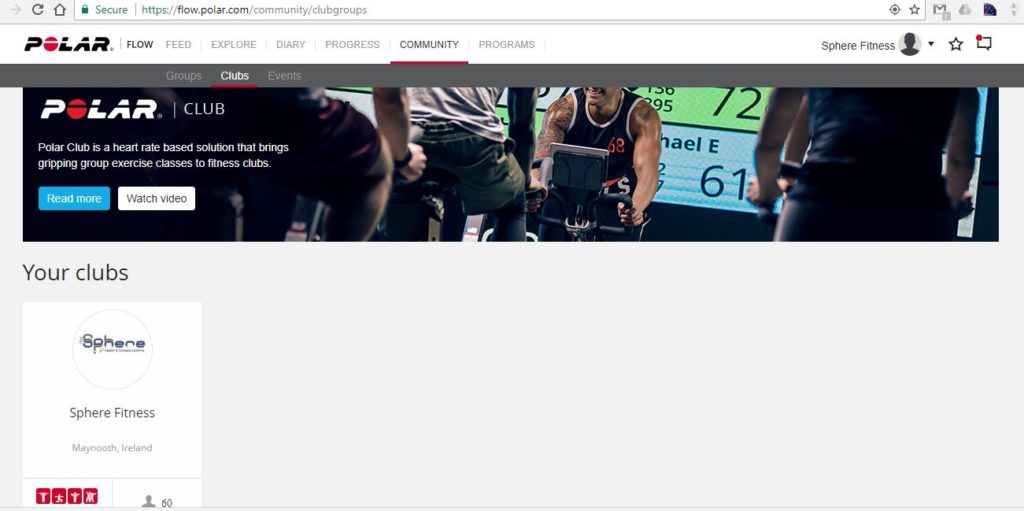 2. Follow this Club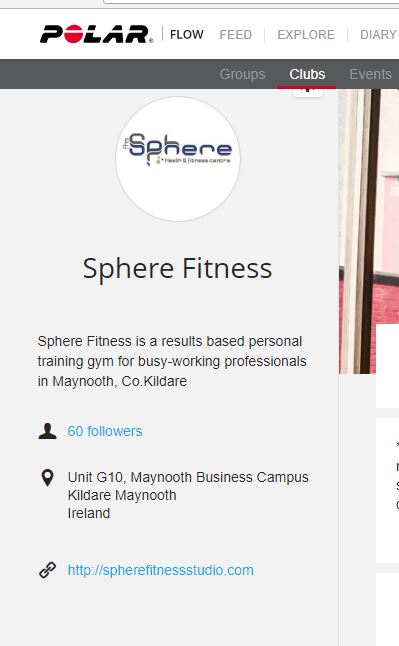 3. Scroll down to the list of sessions and choose which one you with to attend. You can book multiple sessions if you wish.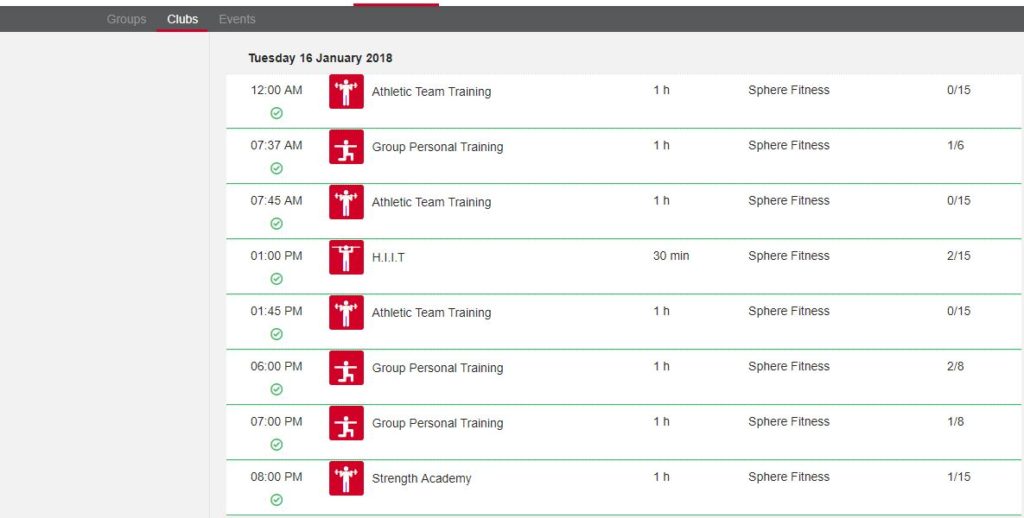 If you wish to modify your booking you can do so : –