Done for You Meal Plans in Seconds
Save time, stress and the hassle of eating healthy with done-for-you meal plans
BONUS 3 Months Free Access to the Sphere Inner Circle worth €59.99
Choose Meal Plans that Fit With Your Needs
We have designed meal plans that are easy-to-follow and include room every day for that 10% of wiggle room that is CRUCIAL if you are to adhere to ANY form of diet. Those foods that you are TOLD not to have - not on this plan. Calories are calories and if you are eating well 90% of the time that 10% is the difference....
Free Support with Your Plan
Unsure of how to tweak and adjust this? We have you covered. The Sphere Inner Circle is our private Facebook Group that gives you direct access to coaches to help you with your health and fitness goals. Worth €19.99 per month - included free as part of your purchase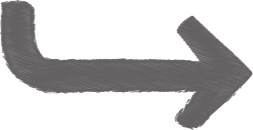 Our Meal Plans are Available in a Variety of Calories
Choose from either 1000 kcal, 1250 kcal, 1500 kcal, 1750 kcal, 2000, 2500 or 3000 kcal amount. Perfect to structure your diet around. They are simple and easy to follow with no complicated recipes to spend hours on. Choose which one works for you.
Easy to Follow 
These are literally point and shoot. All ingredients can be found in your local supermarket and with any meal plans that we design they are tried and tested producing results time after time.
Claim Your 90% Discount Here Today...
For a short space of time our meal plans will be on discount and available today at the special price of €39.99 €3.99
Start Your Dieting Journey the Right Way..No Silly Fads or False Promises...
All our meal plans are a downloadable product in PDF format. Once payment has been processed you will be directed to a download area.